COVID 19 Vaccine Trials: Scientist Warns Against Fast-Tracking
COVID 19 Vaccine trials that have been progressing successfully, and at one promising therapeutic approach for COVID-19: Convalescent plasma therapy.
Scientists around the globe are working to develop an effective COVID 19 Vaccine.
Although a COVID-19 vaccine is urgent, scientists cannot rush the development process. In a recent editorial, immunologist and deputy editor of the journal Science Advances Dr. Douglas J. Green explains why bypassing essential clinical trial stages for any such vaccine could be 'catastrophic.'
Until such a time, the world is reliant on physical distancing measures and personal protective equipment (PPE). Some countries are using 'track and trace' systems to monitor the movements of people and notify those who have been in contact with somebody diagnosed with COVID-19.
The COVID 19 Vaccine Development Process
Currently, there are 95 COVID 19 Vaccine under development. After the discovery and pre-clinical development stages, each of these must progress through three phases of clinical trials.
Phase I involves safety testing in a small cohort (e.g., 10–50 people). Phase II trials involve investigating the immune response in a larger cohort.
Phase III trials involve much larger groups of people (sometimes in the thousands) and must show, in a statistically significant manner, that the vaccine can protect against infection. This stage alone can take several years under normal circumstances.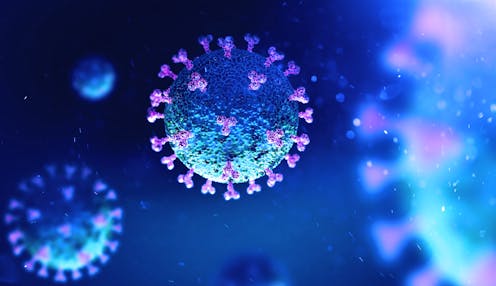 Slow is fast
As well as the scientific roadblocks, there are many ethical hurdles to overcome before performing studies of experimental vaccines in people; studies that may pose significant risks. Dr. Green says that scientists must way up these "extreme risks" against the potential benefits.
The take-home message of the article is that while time is of the essence, it is essential to ensure the safety of any potential vaccine.
It is vital to ensure the safety of any vaccine, including a full investigation of its potential adverse effects. Rushing this process could have catastrophic consequences, says Dr. Green, who recommends the application of the axiom 'Fast is slow, and slow is fast' to COVID 19 Vaccine development.
If You Want To Get More Daily Such Health & Fitness Tips Then Join the Telegram Group From Given Link And Never Miss Update.
Join Telegram Group of Daily Jobs Updates for 2010-2021 Batch: Click Here
TCS NQT 2021 Registration Begins, Check Hiring Process, Eligibility Criteria and Test Pattern: Click here
Why You're Not Getting Response From Recruiter?: Click here
Top 5 High Salary Jobs in India IT Sector 2020: Click here
How To Get a Job Easily: Professional Advice For Job Seekers: Click here
Cognizant Latest News: Up To 20K+ Employees Will Be Hired: Click here
Jio vs Airtel vs Vodafone- Idea 2 Gb Per Day Data Plan Comparison: Click here
Lenovo Legion Three Gaming Laptops Launched In India: Click here
COVID-19 Live Tracker India & Coronavirus Live Update: Click here
Career Tips for Freshers: Top 7 Hacks To Land Your Target Job: Click here
Feel Like Demotivated? Check Out our Motivation For You: Click here
List of Best Sites To Watch Free Movies Online in 2020: Click here
5 Proven Tips For How To Look Beautiful and Attractive: Click here
Home Workouts During The Lockdown For Fitness Freaks: Click here