Work From Home Tips To Get More Productive
In the midst of the new coronavirus pandemic, many companies are implementing voluntary or mandatory work from home policies and work from home Tips. That means lots of us are dealing with an unusual challenge: working from home for the first time, full-time.
Working from home can be a lonely enterprise in this era of social distancing, but it doesn't have to be.
For those who are not used to working at home or who don't have an organized work station, distractions can disrupt your productivity. After all, you're in your personal space, not your usual professional environment
The following are the work from home tips:.
#1 Work from Home Tips: Figure out Your Needs and Wants
Figure Out Your Needs and Wants. Make a list and write it down The key to a more productive workday is how you approach your to-do list. But hold on for a second. Don't fall into the age-old trap of making a list – cramming it full of things you want to get done – in no particular order and with no explanation of how you're going to approach the vague action points you've jotted down.
#2 Work from Home Tips: Apply the 80/20 Rule to Everything
The 80/20 Rule is one of the most helpful of all concepts of time and life management. It is also called the Pareto Principle. For example, this rule says that 20% of your activities will account for 80% of your results. 20% of your customers will account for 80% of your sales. 20% of your products or services will account for 80% of your profits. 20% of your tasks will account for 80% of the value of what you do, and so on.
#3 Work from Home Tips: Upgrade Your Key Skills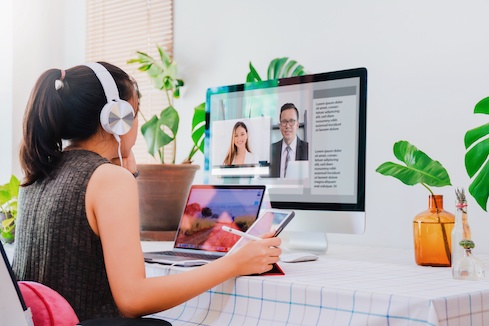 This is one of the most important personal productivity principles of all. Learn what you need to learn so that you can do your work in an excellent fashion. The better you become at eating a particular type of frog, the more likely you are to just plunge in and get it done.
Continually upgrade your skills in your key result areas. Remember, however good you are today, your knowledge and skill is becoming obsolete at a rapid rate. As Pat Riley, the basketball coach said, "If you're not getting better, you're getting worse."
#4 Work from Home Tips: Take a break
Taking a break from work is now more popular and acceptable than ever before. You're never too old, or too far into your career to take a career break and interrupt the boring routine. Take a chance with these career break ideas. Contrary to what you might fear, a career break doesn't have to put your career on hold.
After reviewing all the studies and research that's out there, here's my best advice: Take SHORT breaks – say 5 to 15 minutes – every hour or so. Take a longer break – at least 30 minutes – every 2 to 4 hours (depending on your task).
If You Want To Get More Daily LifeHacks Tips Then Join the Telegram Group From Given Link And Never Miss Update.
Join Telegram Group of Daily Jobs Updates for 2010-2021 Batch: Click Here
Why You're Not Getting Response From Recruiter?: Click here
How To Get a Job Easily: Professional Advice For Job Seekers: Click here
Cognizant Latest News: Up To 20K+ Employees Will Be Hired: Click here
COVID-19 Live Tracker India & Coronavirus Live Update: Click here
Feel Like Demotivated? Check Out our Motivation For You: Click here
List of Best Sites To Watch Free Movies Online in 2020: Click here
5 Proven Tips For How To Look Beautiful and Attractive: Click here